Addressed to the UMA Nation,
      I was intending on departing for good back in June when I resigned as UM lead premier and dipped. Personally? I'm glad I dipped. This community is a literal cesspool ─ a cancer. I don't why someone wishes to unironically spend time here anymore. 2020 was the last good year of CPA, and even then CPA really died in 2017. I'm glad to spend time in 2015 while I was able to.
However, Zamb and Bam contacted me about seriously taking up the legends cup reunion idea I proposed in May. It was a shock. Why bother with this year's shitty gay ass legends cup? However, since Zamb wants to formally end his CPA career on his note and dip like me, I thought it was only right to accompany him. After all, the more people who retire from this community, the better. Plus, why not raise hell again like last year?
I have returned under certain conditions, however:
The Underground Mafias will shut down completely after legends cup. I will either glass it off and turn it into an archive, or I'll permit Aaron run an U

M

A CPPS hangout (albeit everything is completely revamped).
No taking things serious. Fuck taking this shit too serious nowadays. CPA died in my opinion leisure wise. We shouldn't be prudent about this genre of a dead online children's' MMORPG anymore. We already saw what happened to Red Winter, anyways.
No other things are happening. No foreign affairs, no serious and long-term planning, etc. This is only for legends cup. We should only focus on the tournament battles (and maybe trainings before if needed). After we win or lose legends cup, UMA shuts once more. No wars, too.
We have some fun. Give no fucks, entertain chaos only. The only "fun" is the discord (not the platform) that comes with being an underdog.
After this, I will formally retire practically forever, and return to dipping. I am only leading on a throwaway alt for this, not my new main account. I refuse to go balls deep into CPA again, as I enjoy not being apart of this community and I relish being restrained from it.
UMA culture is restored. No more fake ass snowflakery. I think if we aren't U

M

A culturally wise, we are just like RPF, ACP, or DCP. U

M

A and Nachos are unique for a reason, keep it that way.
The other members of the Underground Mafias administration will begin their transition away from CPA after this tournament.
That being said, I formally announce my temporary return to the top job. I will usurp the responsibility, and will lead with Zamb to a successful tournament. To the community: You are being put on notice. Be ready to rumble this tournament.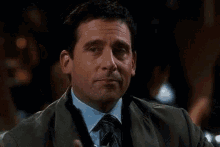 Filed under: Announcements, Army, Call to Arms, CPOnline, CPPS News, Culture, Insurgency Era, Leadership Change, Legends Cup, News, Official UMA of CP, Pictures for Top 10, UM, uma, UMA, UMA Club Penguin Online, UMA CP, uma of cp, UMA OF CPO, UMA Website Posts, Underground Mafias | Tagged: #TheUndergroundMafiasArmyofCP, Bam117, club penguin, club penguin army, CLUB PENGUIN REWRITTEN, club penguin rewritten uma, club penguin uma, Dinorewrited, UMA, uma club penguin, uma command, UMA Empire, uma of cp, UMA OF CPR, UMAofCP, UMAofCPR, umarewritten, Underground Gaming, Underground Mafias, underground mafias army, underground mafias army cpr, Zambi4 | Leave a comment »